About Us
Patagonia Apart Hotel is located 3 km from the International Airport of the city of Rio Grande, the city center and close to the Industrial Park. The location gives you accessibility and the opportunity to enjoy a comfortable and quiet stay in the best equipped apartments in Rio Grande.
We have departments of 65 and 90 m2, large bedrooms and a complete equipment that allows our passengers to stay for extended periods of time and feel like their own home. The apartments are fully equipped for the comfort of all our guests, they are bright and have a simple and warm decoration.
The staff will provide you with tourist information and maps of the city. In the area there are many shops: supermarkets, drugstore, pharmacies, food markets, gyms, brewery, country club and service station. This accommodation has a very good reputation for the best value for money in Rio Grande, allowing you to use your money better compared to other accommodations in the same city and with similar amenities.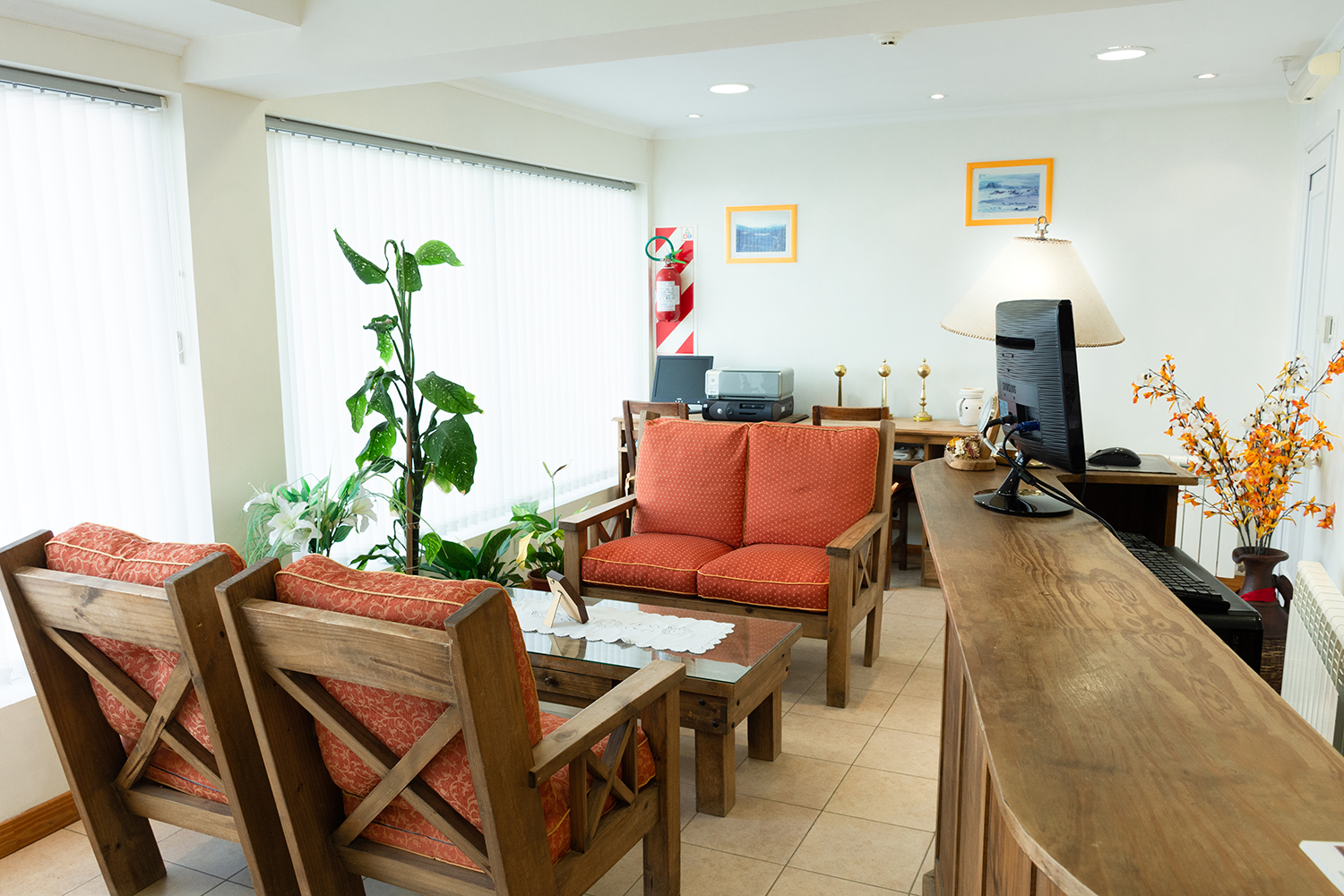 We have an important portfolio of clients, among them, the following companies: LG, Philips, BGH, Radio Victoria, Digital Fueguina, Famar, Electro Fueguina, Visteon, Brighstar, Estancia María Behety, Mirgor, Iatec, Halliburton, Coca Cola, Myvean, Vesprini, Roch, Tacker, Nakon Sur, Weatherford, Ultramar, Huinoil, Teledrift, Bolland, Baker, Matafuegos Río Grande, Soldasur, Omnitronic, Camuzzi, Servicios Compass, Superior, ACA, Multigol, Alianza de Servicios S.A., Franco Química, B4 SRL, Don Aldo Neumáticos, CB Sym SRL, Systek, Cruz del Sur, Río Chico, Justo Otero e Hijos SRL, Cordonsed Argentina S.A. y YF, Electrificadora del Valle, Etys SRL, Festiqypra, Helicópteros Marinos, Gualdesi, Aerolíneas Argentinas, Gas Austral, Logistica Médica Laboral SRL, Autofarma, Nuctech Company LTD, Oleodinámicos SA. Provincia Seguros, Smata, Solnik SA, TGS SA., among others.